Please know some links in this post are affiliate links. If you click on a link and make a purchase, I may receive a small commission with no extra cost to you. Thank you. Click here for my full disclosure.
---
I've gotten this question a lot from buyers when they see a 3 hole glass lamp shade I have in my store. How on earth do you hang a 3 hole glass shade? If you've never seen one before, it might be confusing as to how to actually display it. Here's a customer question I received asking this very question.
CUSTOMER: I really like this light, but I don't know how to mount it. How would I find out what kind of mount this needs? Would you know what kind of mount it needs? Thank you
ME: Hi, it hangs from the ceiling but, in order to do that you'd need a kit similar to this www.antiquelampsupply.com/bead-chain-fixture-hardware-set-1.html#notices

Definitely read the description they have. It's for the bead chain fixture hardware set only. Hope that helps!
I love helping my customers. Even if I don't have an answer, I do all I can to help. This was the awesome feedback along with the glass shade they bought. I appreciate the feedback so much.
Super fast shipping, seller was very helpful. I really love this piece, and it was securely packaged for shipping. Thank you
---
So, how do you hang a 3 hole glass shade?
Well, outside of knowing how to handle the wiring, the actual hardware needed to hang a 3 hole glass shade is simply this…
or this
Here are a couple examples of what a 3 hole shade looks like when installed and hanging.
A couple of things to keep in mind is, the length of the chains needed, is there a weight limit for the hardware set, how large are the holes so the chain finial won't just slip through, and what type of finish for the mount and chains.
As of right now, I have the following 3 hole glass shades in store. If you have any questions once viewing them, feel free to message me within the platform of your choosing.
---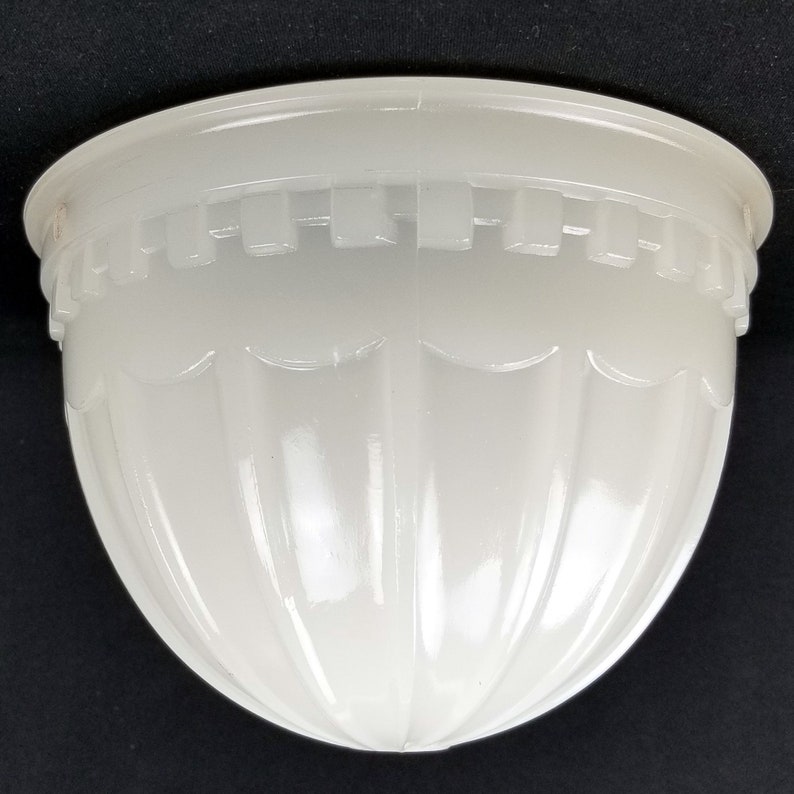 ---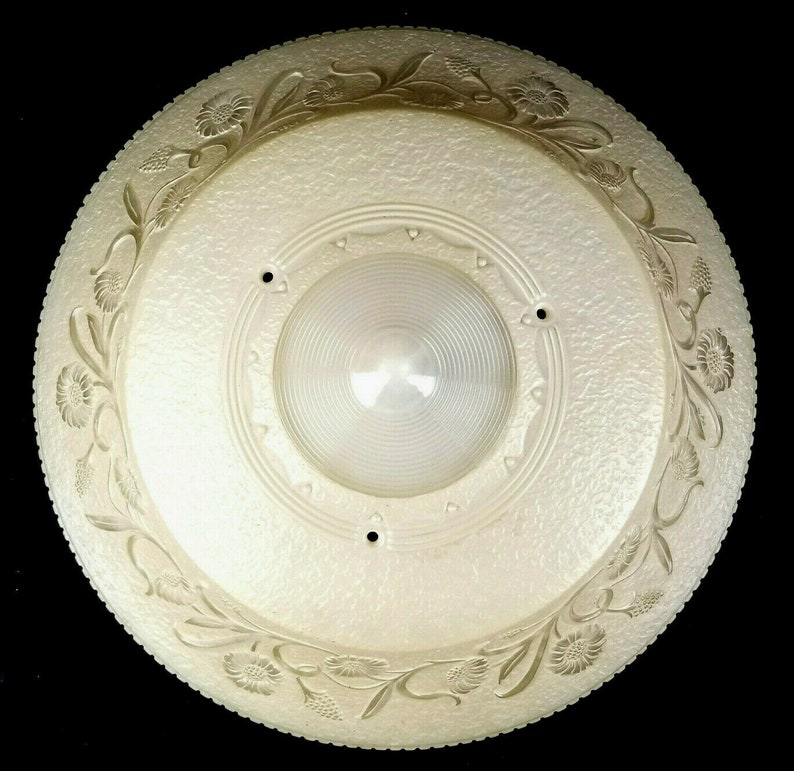 ---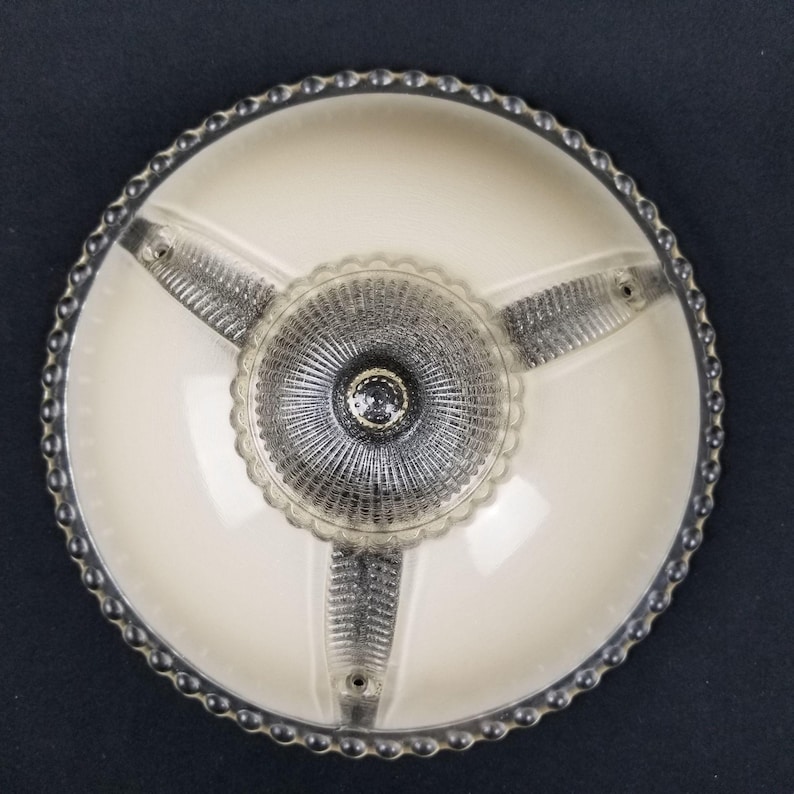 ---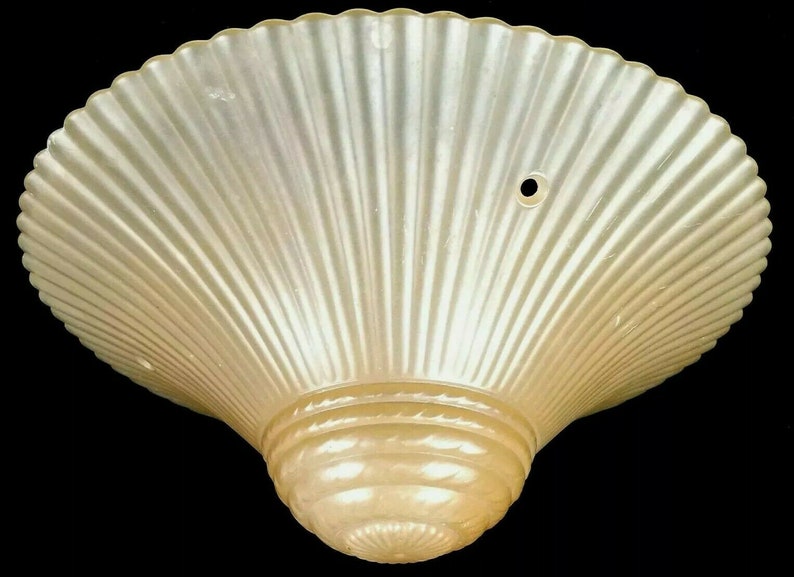 ---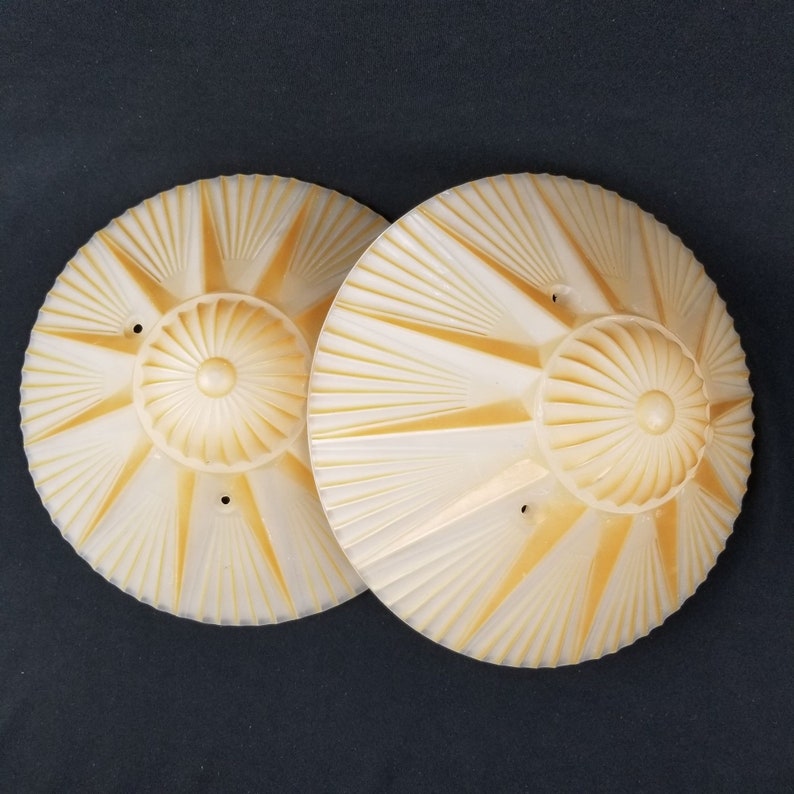 ---
PIN IT!